Mannheim papers in multilingualism, acquisition and change publishes working papers from our research projects and documents our research activities. One of our current projects promotes interdisciplinary research on modelling language acquisition in diachrony from the perspective of historical linguistics, psycholinguistics and mathematical modelling.
The journal includes a students' edition which publishes high quality theses on the topics of multilingualism, acquisition and change written in close connection with current research projects of the chair of Anglistik/Linguistik (Diachronie) and submitted and defended at the University of Mannheim.
ISSN: 2700-2594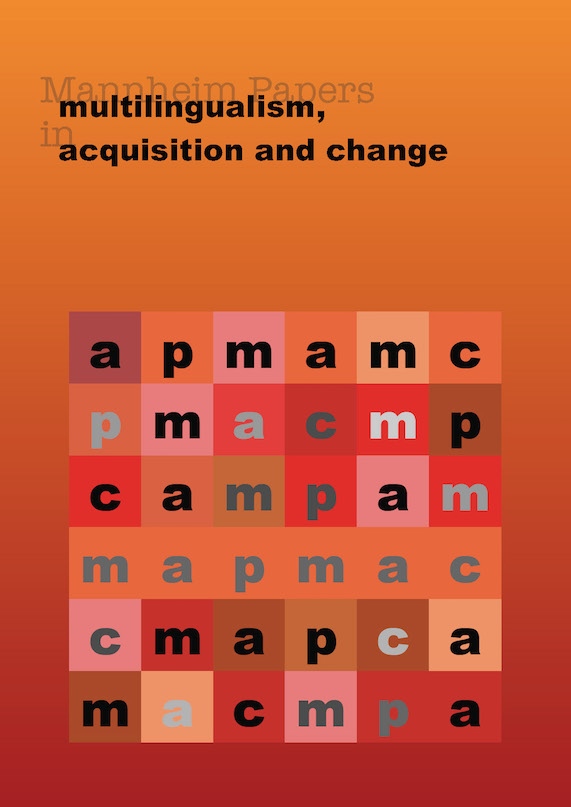 Möglicher weiterer Inhalt.